Books Are Magic PDF Cross Stitch PATTERN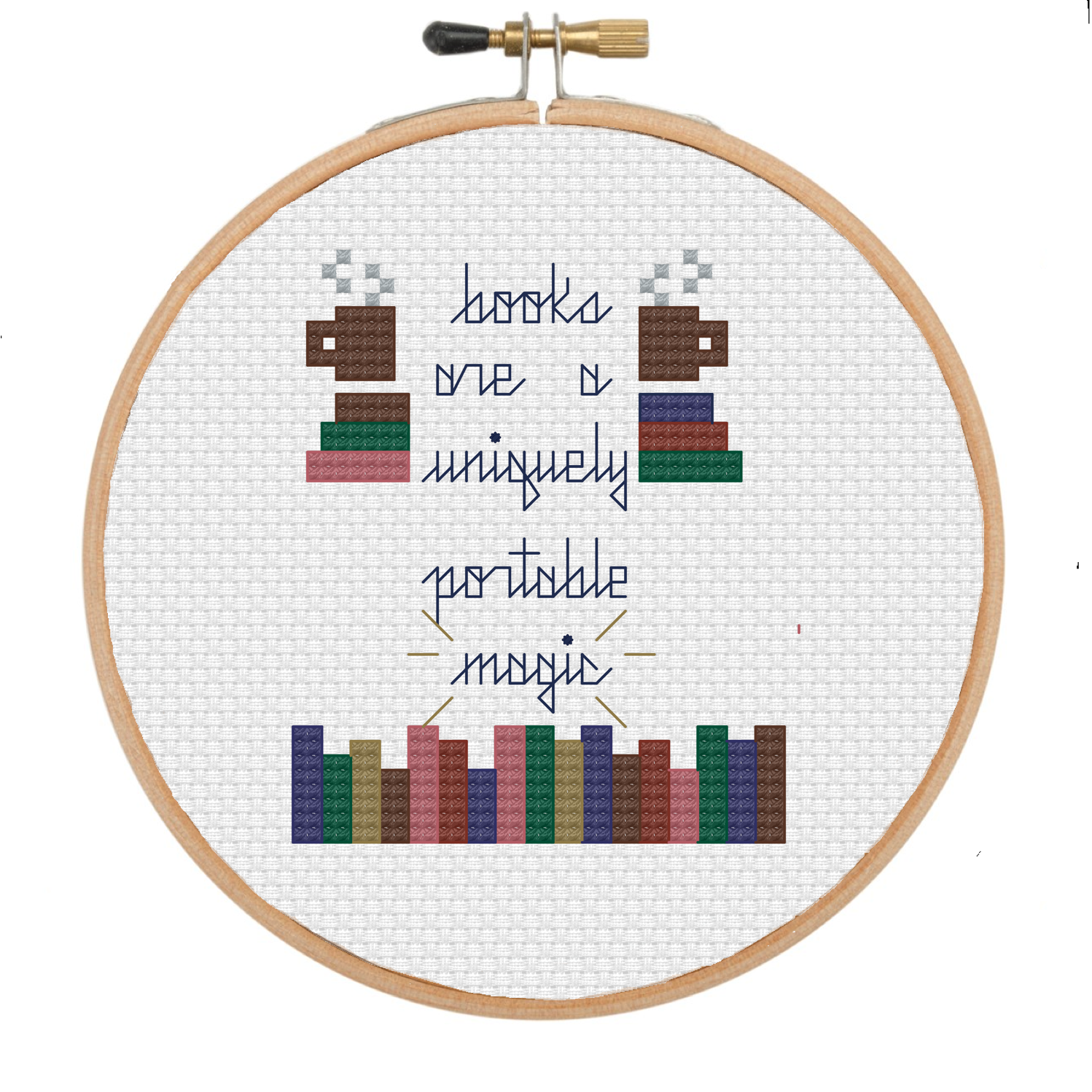 Books Are Magic PDF Cross Stitch PATTERN
Books really are quite magical. This quote pattern is perfect for any Stephen King or book fan! Contains full stitches, back stitching, and French knots.
This is a PATTERN ONLY! With your purchase, you will receive two copies of the pattern as a PDF. These PDFs will include:
Colors with symbols for viewing on a computer screen, tablet, or printing
Black and white with symbols
All pattern copies will come with a thread supply list and digital rendering of what the completed piece will look like.
Design
Size (in stitches): 36w x 43h
Design for (suggestions only): 14ct White Aida
Thread type: DMC
Number of thread colors: 8
Finished Piece
14ct Aida: 2.6" x 6.5" (6.5cm x 7.8cm)
18ct Aida: 2" x 2.4" (5.1cm x 6.1cm)
Sizes are approximations. This was designed to fit in a 6" x 6" frame or a 6" hoop. Be sure to cut enough fabric around the piece for stitching, finishing, and framing.
Personal Use
While finished products are yours to do with as you please, do NOT redistribute or sell patterns. Should you decide to sell the finished product, you must receive express permission from the designer and credit the designer accordingly. Thank you for your consideration and cooperation.
Questions?
If you have any questions about the pattern, or would like to receive the pattern in a different format (e.g., multiple pages versus single-pages, etc.), please do not hesitate to contact me.
Please note: Due to the nature of digital listings, no refunds will be able to be issued after purchase. Thank you for your understanding.
Happy stitching!